Bio Farm Fertilizer for Flowers and Plants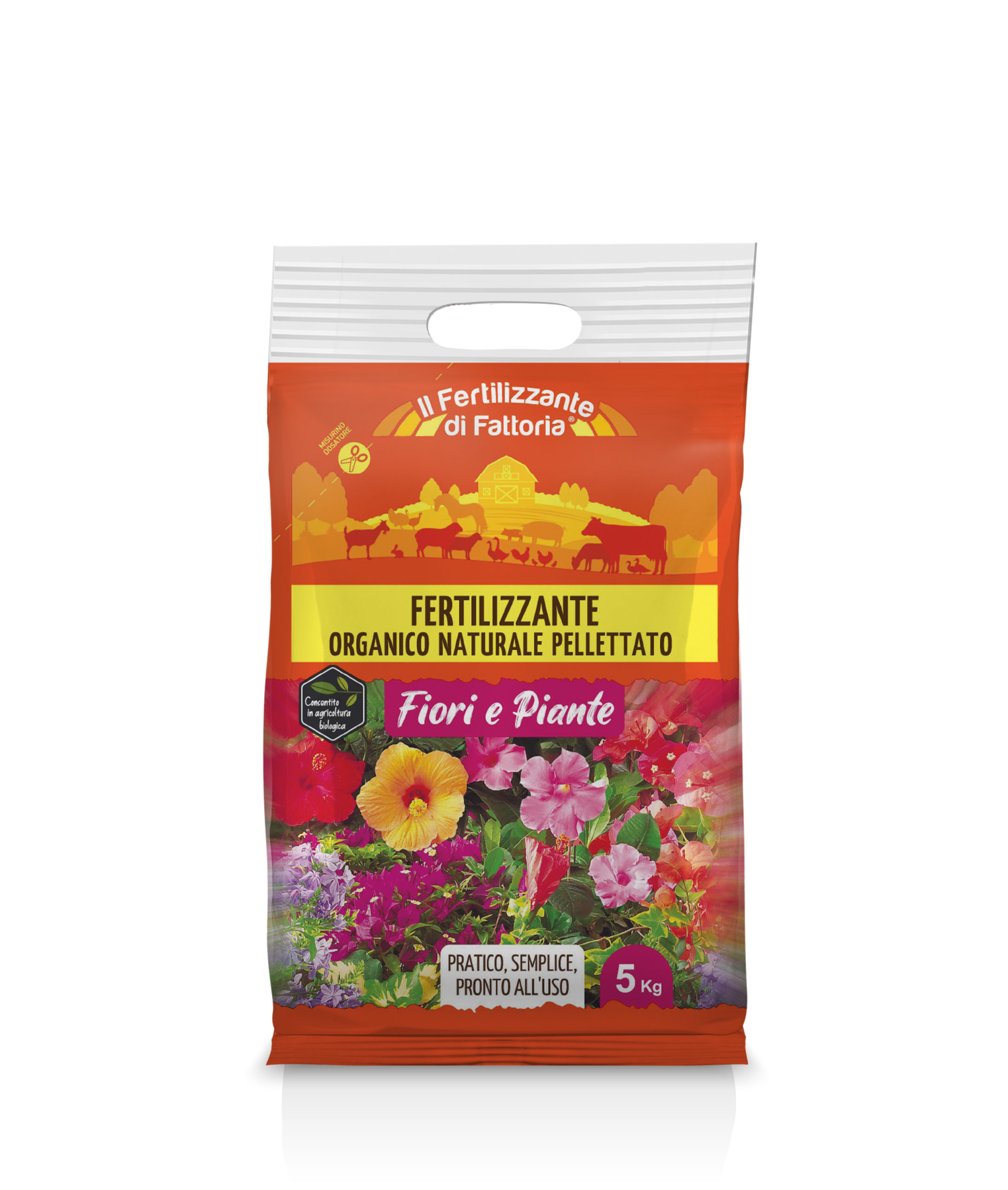 Components
Natural organic nitrogen fertilizer, pelleted, suitable for fertilizing all flowering and green potted plants for balconies and gardens. The balanced ratio of nutrients provides complete nutrition for healthy growth with abundant, brightly colored blooms.
Characteristics
Bio Farm Fertilizer for Flowers and Plants is an organic fertilizer obtained from a mixture of natural raw materials with excellent agronomic value. Bio Farm Fertilizer for Flowers and Plants systematically spread in the soil can restore its physical and chemical conditions by improving its structure. The organic nitrogen ensures the gradual release of nutrients, thus decreasing the risk of overdoses
Uses
Regular application achieves the following important benefits:
increased protection against atmospheric, parasitic and environmental adversities;
increased growth and development of flowers and plants;
improved availability of all nutrients;
increased activity and size of the root system;
improvement of flowering, which is more colorful and abundant.
Instructions for use
Uniformly spread the fertilizer on the surface in spring, summer and autumn, irrigating immediately afterwards to promote the absorption of nutrients. Even if it can be used as a fertilizer on the ground if it is applied early enough, we recommend burying it a few centimeters deep.
Simple and safe to use in doses:
Flowering and pot plants (petunia, geranium, etc.)
• 4 – 5 g for pots under 14 cm "Ø"
• 8 – 9 g for pots from 14 to 24 cm "Ø"
• 12 – 14 g for pots over 24 cm "Ø"
• 8 – 10 g for medium pots
Indoor plants (ficus, pothos, spathiphyllum, etc.)
• 5 – 6 g for pots under 14 cm "Ø"
• 9 – 10 g for pots from 14 to 24 cm "Ø"
• 14– 15 g for pots over 24 cm "Ø"
Roses in soil
• 40 – 50 g/sqm< Acidophilic plants in full soil
• 30 – 40g/sqm
Availability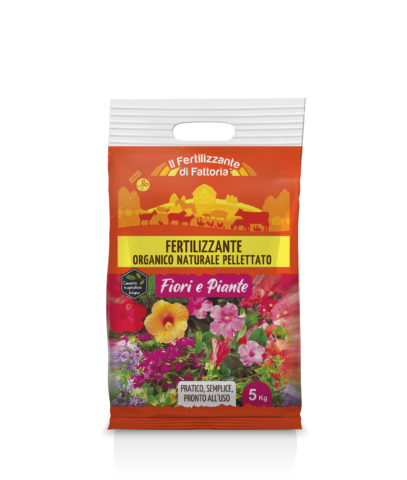 5 Kg
n. 24 sacchi/bags
8003757901769
MINI BOX