Specific Potting Soil for Roses and Climbing Plants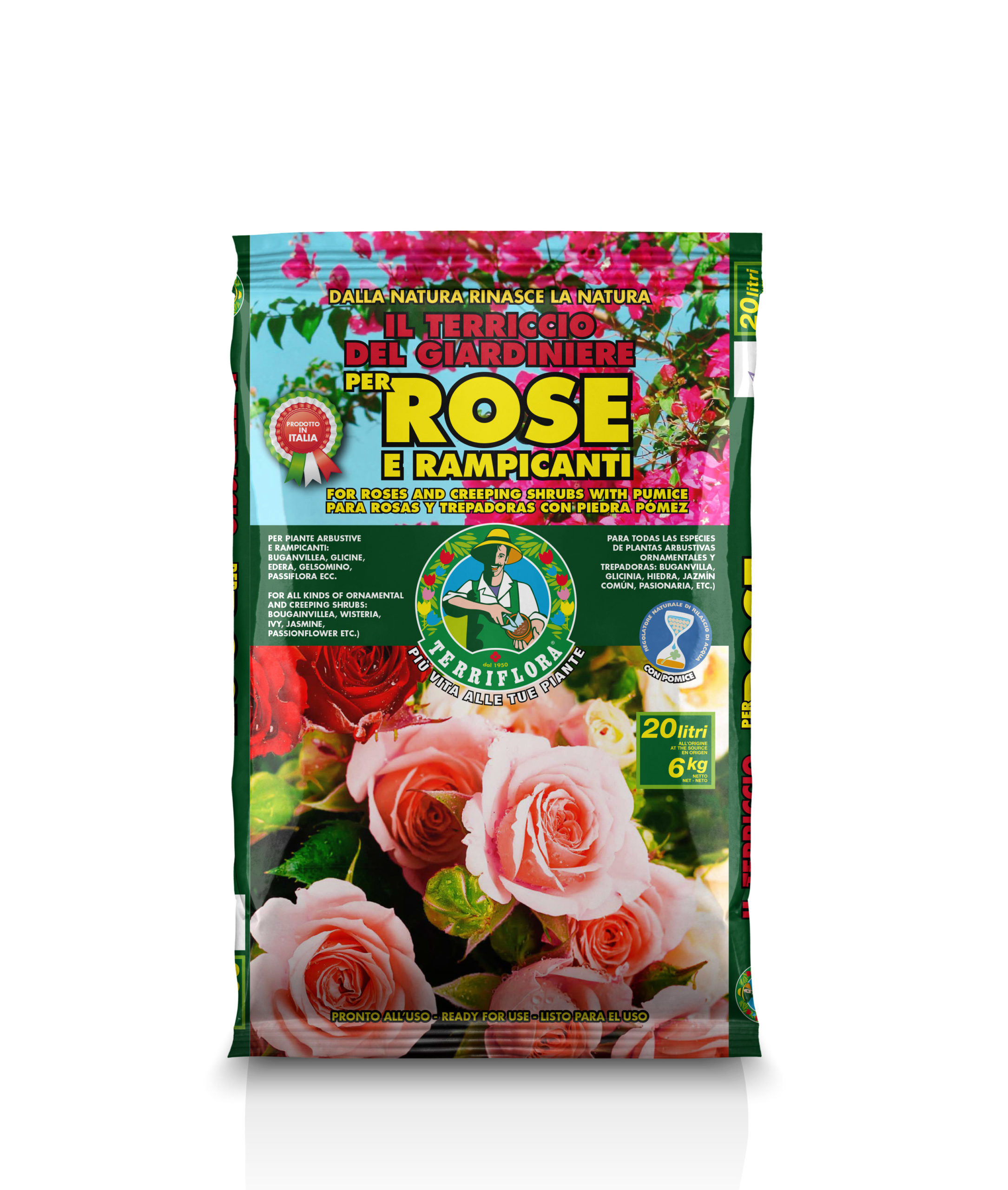 Components
The product is a growing substrate composed of Baltic blond sphagnum peat with a high content of composted and naturally humified organic vegetable matrices, pumice and a mixture of natural soil improvers.
These raw materials guarantee the supply of all the necessary nutrients to the plant, ensuring a rapid floral development.
Characteristics
Potting soil for roses and climbing plants is an exceptional mixture and ideal for
all species of ornamental shrubs and climbing plants (Camellia, Gardenia, Hibiscus, Tamarisk, Arbutus, Begonia, Bougainvillea, Wisteria, Ivy, Jasmine, Passion flower, etc.).
Dwarf and medium to large conifers (Spruce, Cedar, Cypress, Juniper, Larch, Pine, etc.).
Ornamental trees (Mimosa, Maple, Horse chestnut, Birch, Alder, Loquat, Hawthorn, Magnolia, Mulberry, Oleander, Platanus, Poplar, Oak, Lime, Jujube, etc.).
Bushes and rutaceae (Berberis, Buxus, Choisya, Holly, Myrtle, Oleander, Currant, Elder, Heather, etc.).
Fruit Plants (Pomegranate, Peach, etc.).
Medicinal aromatic plants (Laurel, Lavender, Rosemary, Angelica, Lemon balm, Mint, Sage, Thyme, Valerian, etc.).
The presence of blond peat with its fibrousness keeps the substrate soft and ensures the necessary nutrient supply to the plants.
Pumice: ensures drainage and promotes the right water balance.
Other than providing organic matter, the mixture of vegetable materials improves the porosity needed to ensure the necessary presence of air without compromising water retention.
The product is ready to use and does not require the addition of fertilizers for 2-3 weeks after transplanting.
Ideal for the most demanding hobbies.
Instructions for use
The specific substrate for roses and climbing plants is ideal for the repotting of pots and balcony plants, or it can be used for planting in the soil, to fill planting holes.
Repotting instructions: plants grown in pots must be transplanted in slightly larger containers, filling the pot with potting soil for roses and climbing plants. Repotting can be done in every season, without breaking the soil to avoid damaging the roots.
Planting on the ground: for this operation, dig a hole three times the size of the pot of the plant, put the plant in the hole and fill it with potting soil for roses and climbers.
Availability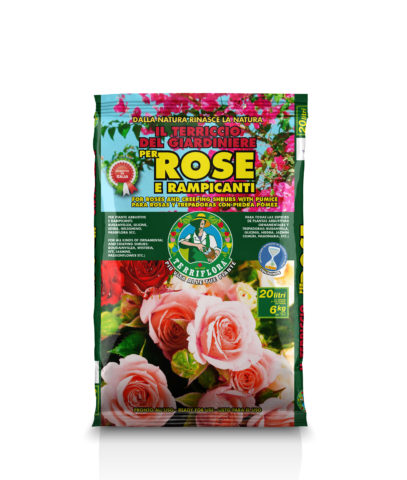 20 L
n. 168 sacchi/bags
8003757901479
PALLET EPAL (returnable)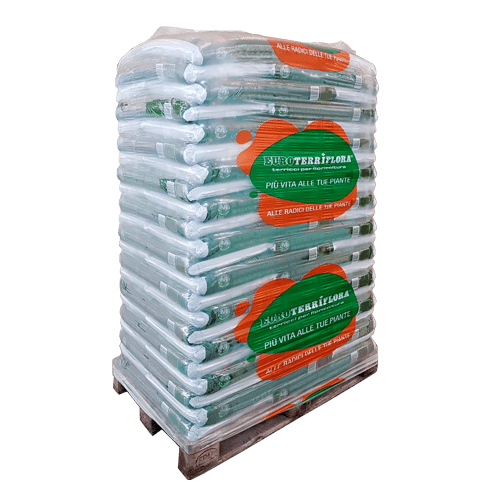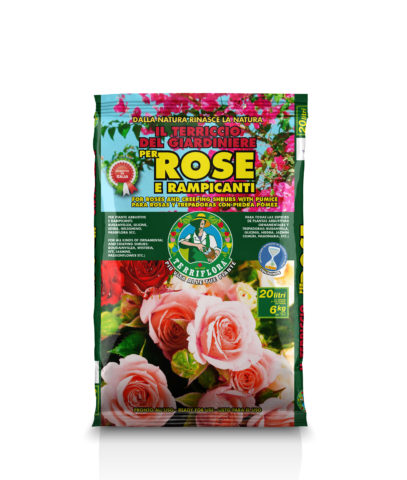 20 L
n. 20 sacchi/bags
8003757901479
MINI BOX