Specific Organic Potting Soil for Orchids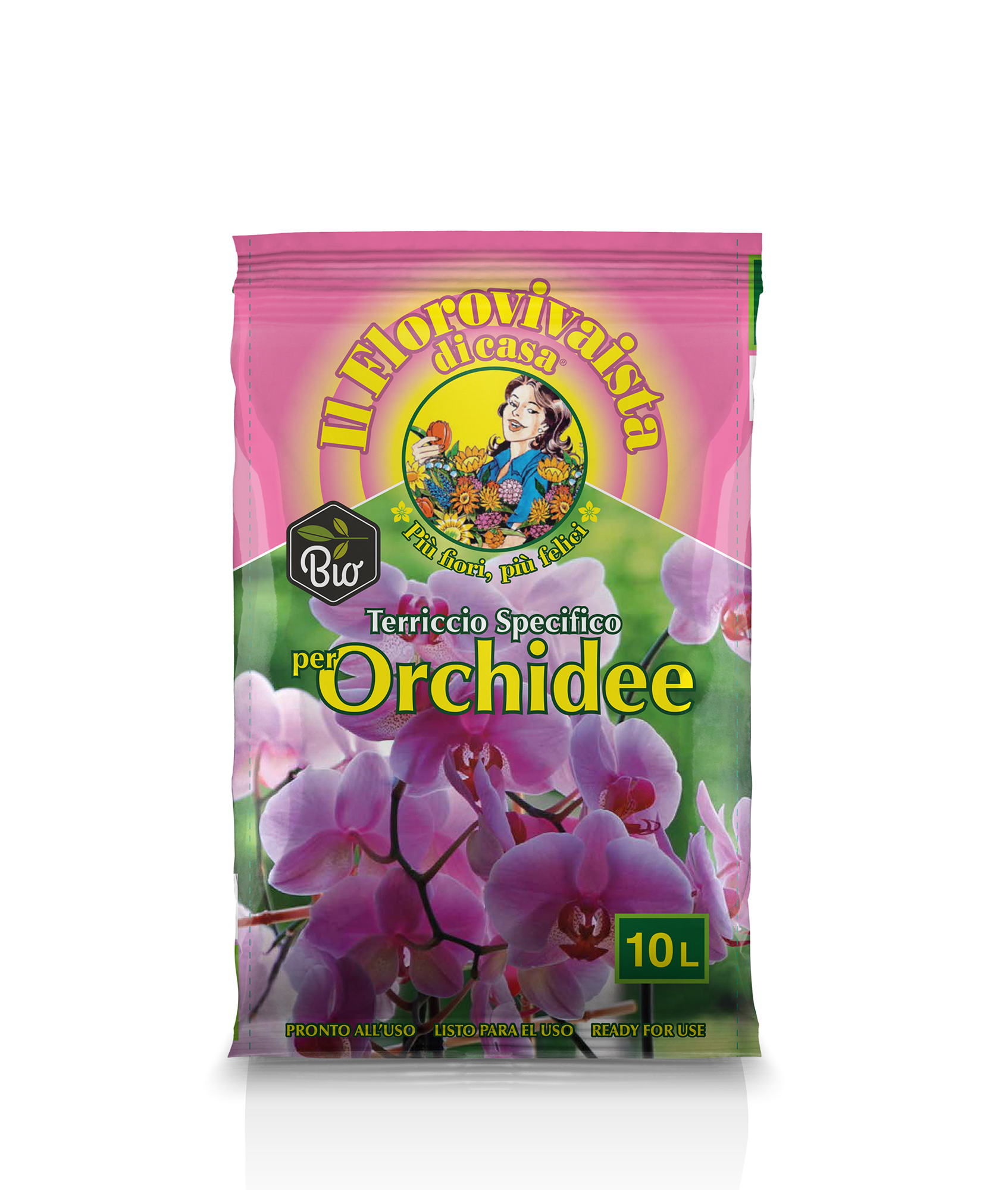 Components
The product is a simple non-composted vegetable soil improver, mainly made of maritime pine bark and selected blond peat.
Characteristics
The specific soil for orchids is an ideal substrate for the cultivation of all species of orchids as it meets their particular needs since they require a gradual and constant release of moisture and nutrients as well as high root ventilation provided by the availability of air inside the substrate.
Maritime pine bark helps root aeration.
The presence of peat with its fibrousness keeps the substrate soft and ensures the necessary nutrient supply to the plants.
The product is ready to use. Ideal for the most demanding hobbies.
Instructions for use
The specific potting soil for orchids must be used undiluted and initially moistened with the use of a nebulizer.
The cultivation of orchids is done in pots with a diameter greater than 14 cm. Repotting should be done, in larger diameter pots, only when the plant becomes larger than the container. This is done to obtain abundant blooms. Otherwise, the plant continues to make little bulbs and blooms. Repotting should also be done in case the substrate tends to become poor and crumbly. Always pay attention not to damage the roots.
Availability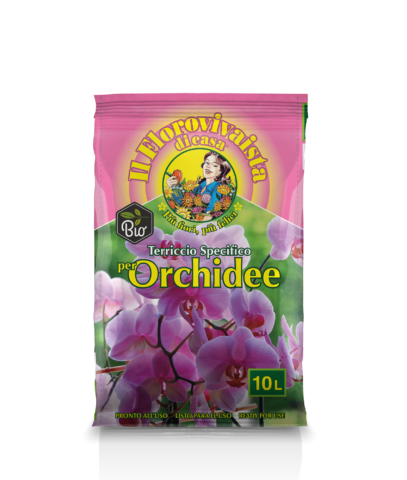 10 L
n. 52 sacchi/bags
8003757040017
MINI PALLET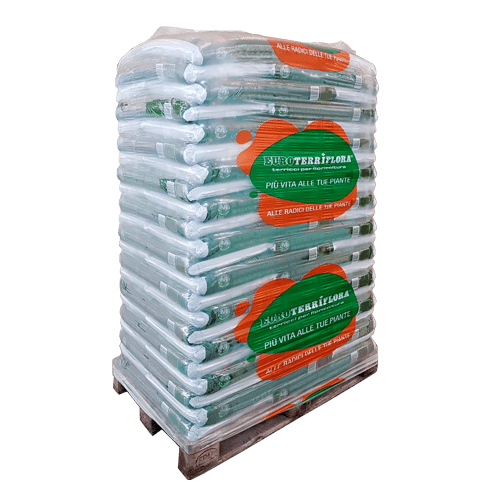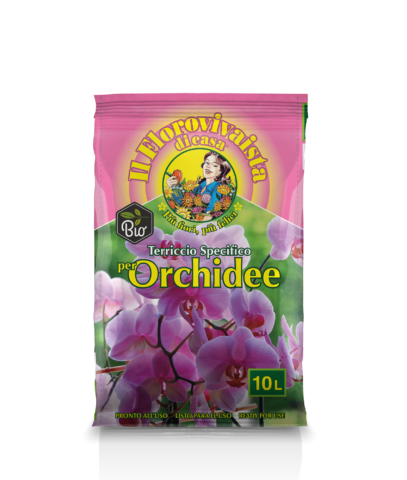 10 L
n. 34 sacchi/bags
8003757040017
MINI BOX