Specific Potting Soil for Geraniums and Flowering Plants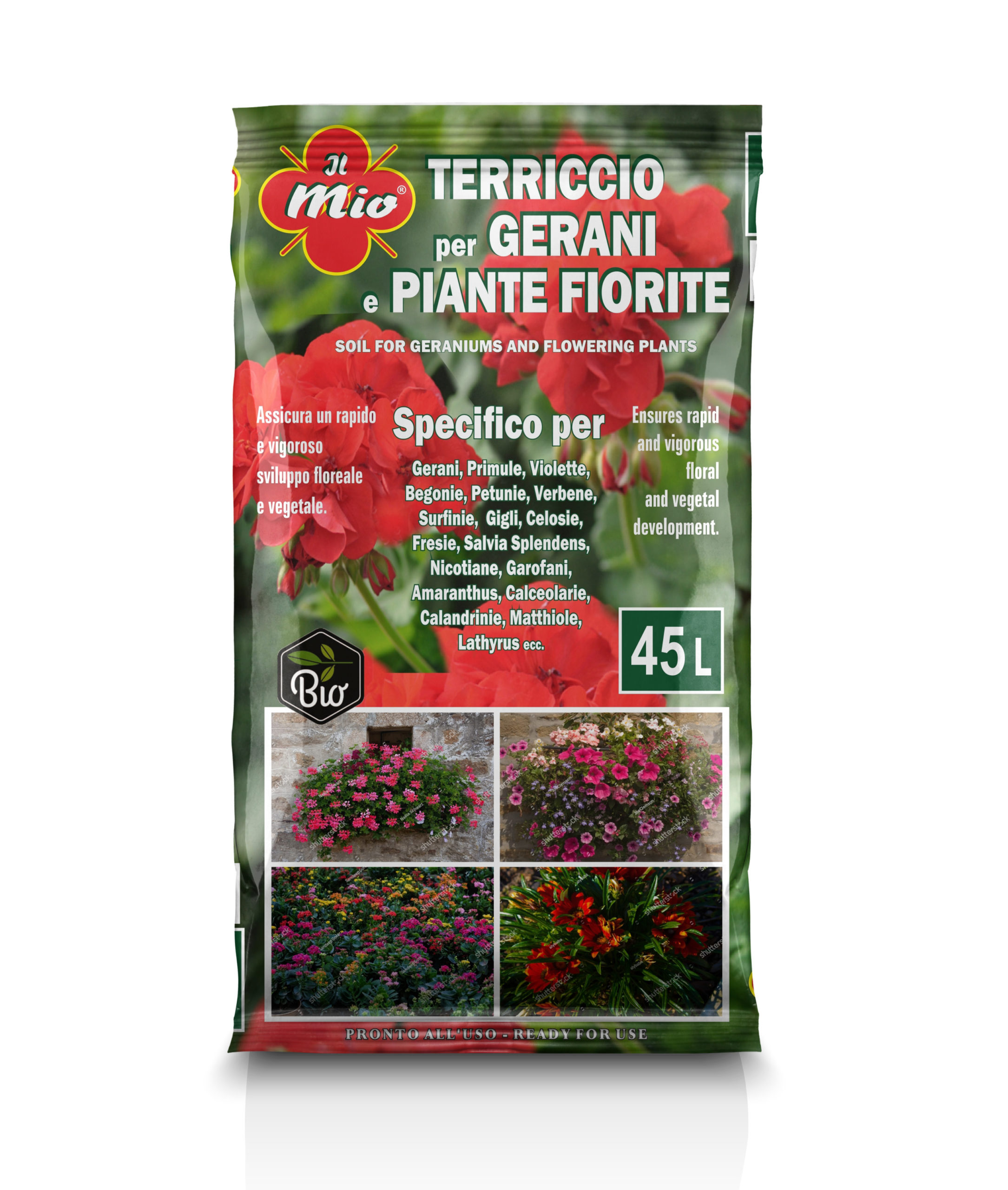 Components
The product is obtained by mixing, in appropriate percentages, natural soil improver with Baltic blond sphagnum peat and with the addition of organic nitrogenous fertilizer. These raw materials guarantee the supply of all the necessary nutrients to the plant, for its rapid and vigorous vegetal and floral development.
Characteristics
The product is a specific substrate for transplanting and cultivating all varieties of geraniums, primroses, violets, begonias, petunias, verbenas, surfinias, lilies, celosias, freesias, sage splendens, nicotianas, carnations, amaranthus, calceolaria, calandrinias, matthioles, lathyrus and all species of seasonal flowering plants. The presence of blond sphagnum peat ensures the conditions of aeration necessary for the good growth of root systems and also prevents water stagnation, which may lead to rotting.
The product is ready to use and does not require the addition of fertilizers for 2-3 weeks after transplanting.
Ideal for the most demanding hobbies.
Instructions for use
The specific substrate for geraniums and flowering plants is ideal for the repotting of pots and balcony boxes and/or to be mixed with the soil during the transplanting phases.
Repotting instructions: plants grown in pots must be transplanted in other gradually more capable ones because of the increase of the root system and because the old soil is now exhausted:
– wet the potting soil for about 2-3 minutes to facilitate complete detachment;
– extract the roots by turning the pot upside down;
– place a layer of clay buds at the bottom of the pot to create a small draining apparatus, then place the plant and fill the pot with potting soil for geraniums and flowering plants, containing all the elements to help the fertility, leaving about 2 cm of space from the edge for watering.
Planting on the ground: in this case it is appropriate to place a good quantity of potting soil for geraniums and flowering plants at the bottom of the hole in order to create a more favorable environment for the growth of plants.
Availability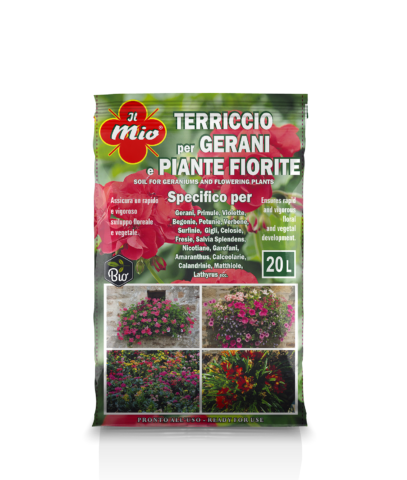 20 L
n. 168 sacchi/bags
8003757000400
PALLET EPAL (returnable)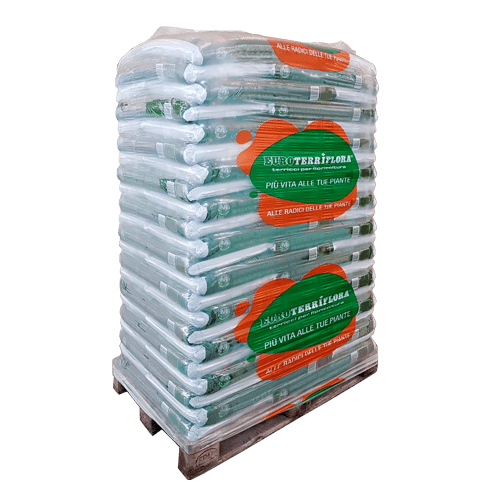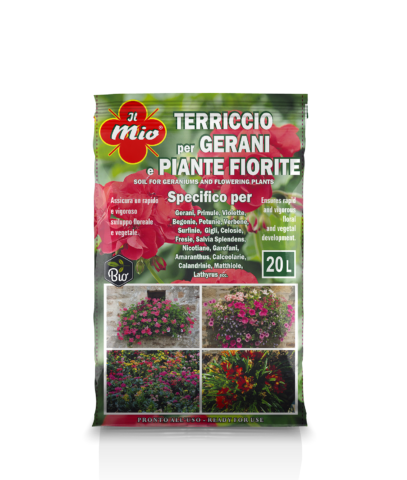 20 L
n. 20 sacchi/bags
8003757000400
MINI BOX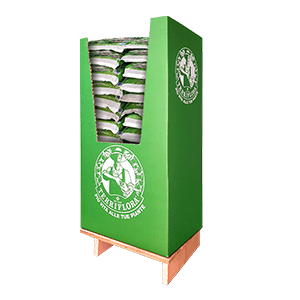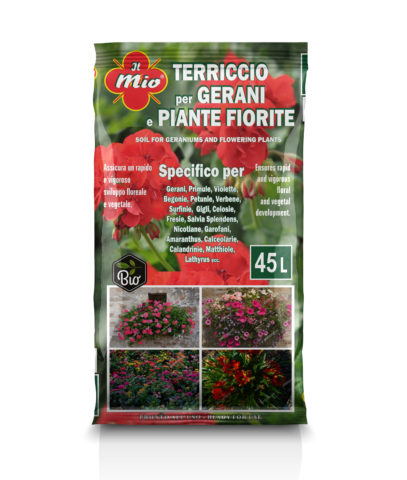 45 L
n. 66 sacchi/bags
8003757900274
PALLET EPAL (returnable)