Specific Potting Soil for Acidophilic Plants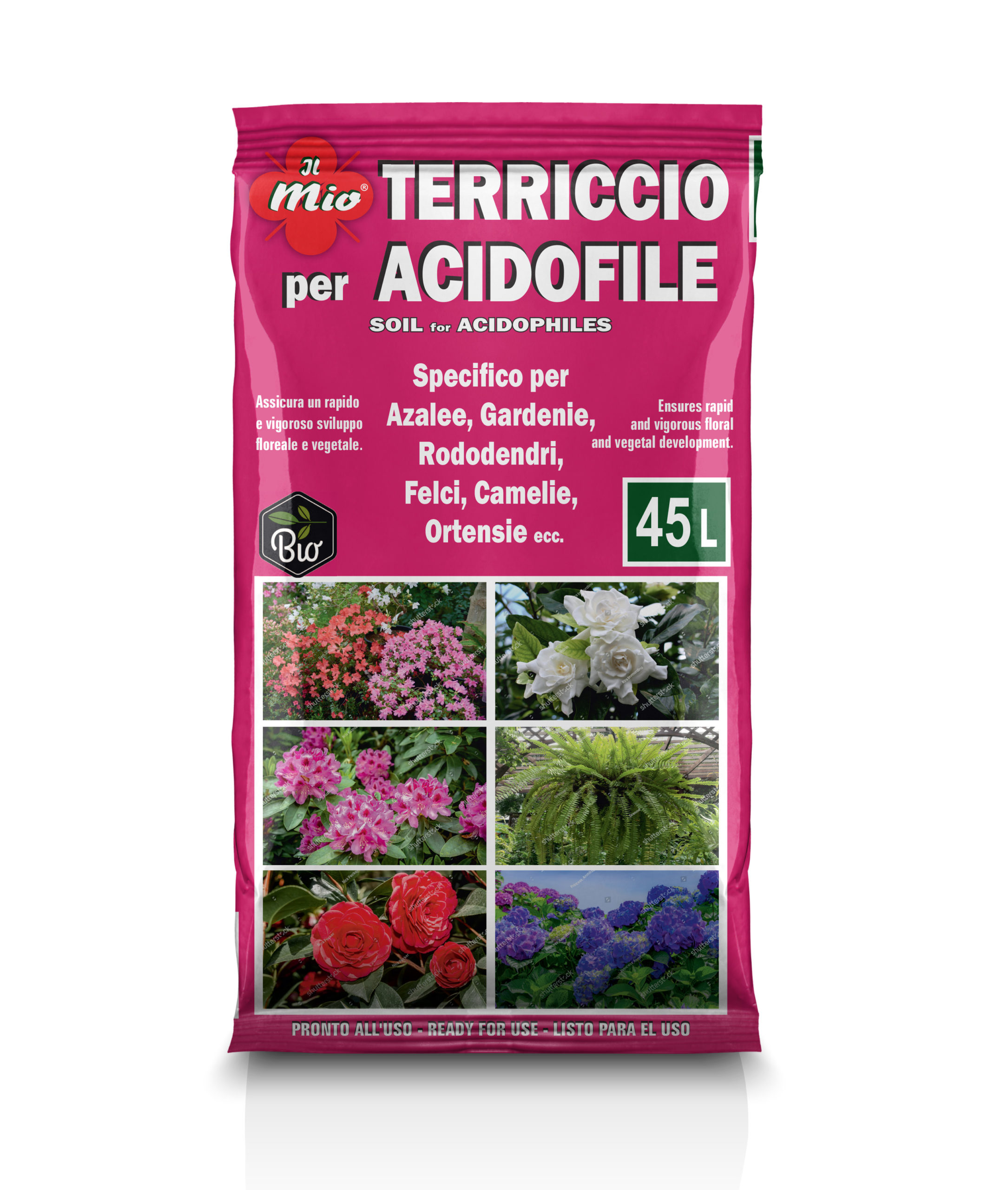 Components
The product is a growing substrate composed of a mix of natural soil improvers with Baltic blond sphagnum peat and with the addition of organic nitrogen fertilizer. These raw materials guarantee the supply of all the necessary nutrients to the plant, ensuring a rapid plant development with lush blooms and intense colors.
Characteristics
The product is a specific substrate for transplanting and cultivating acidophilic plants such as azaleas, gardenias, rhododendrons, ferns, camellias, hydrangeas and for all those plants that need acid (pH 5.5) and fertile soils. The presence of blond sphagnum peat, with its fibrousness, keeps the substrate soft and ensures the necessary nutrient supply to the plants. It improves the physical structure of the substrate and with the progressive mineralization ensures the gradual release of nutrients, ensuring good growth of the root system and preventing the phenomenon of water stagnation.
The product is ready to use and does not require the addition of fertilizers for 2-3 weeks after transplanting.
Ideal for the most demanding hobbies.
Instructions for use
The specific substrate for acidophilic plants is ideal for transplanting and growing both in pots and for planting in the ground.
Optimal repotting: this operation must be done before the vegetative restart of the plants. In this phase the plant must be extracted from the old pot after having wet the soil to facilitate the removal. Then you have to remove the excess roots that wrap the center of the roots. At the bottom of the new pot, which must be slightly larger than the first one, place a layer of 2-3 cm of clay buds. Put the plant in the pot and fill it with the soil for acidophilic plants, compressing it and watering abundantly.
Regular repotting: It can be done at any time of the year, paying attention not to break the ball of earth that protects the roots, since the plant may have already begun the vegetative recovery, following the instructions above.
Planting in open land: in this case you should put a large quantity of potting soil for acidophilic plants at the bottom of the hole in order to create a more favorable environment for the growth of plants.
Availability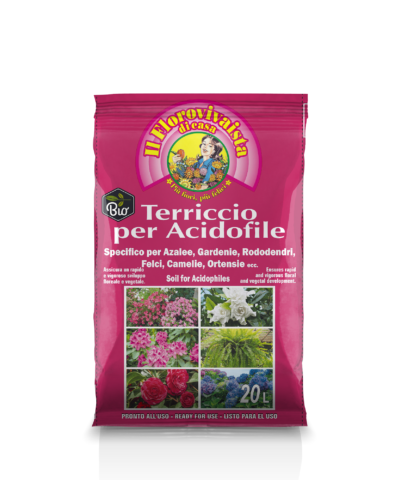 20 L
n. 168 sacchi/bags
8003757000103
PALLET EPAL (returnable)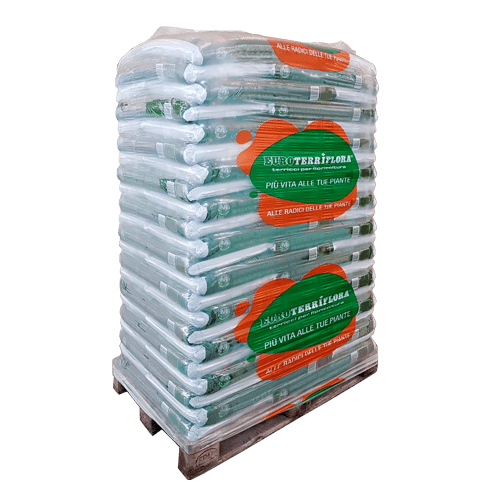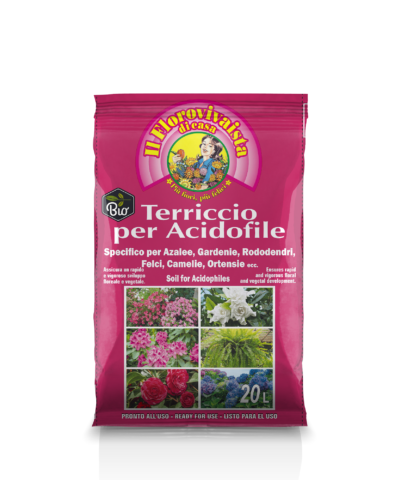 20 L
n. 20 sacchi/bags
8003757000103
MINI BOX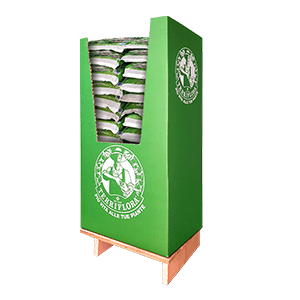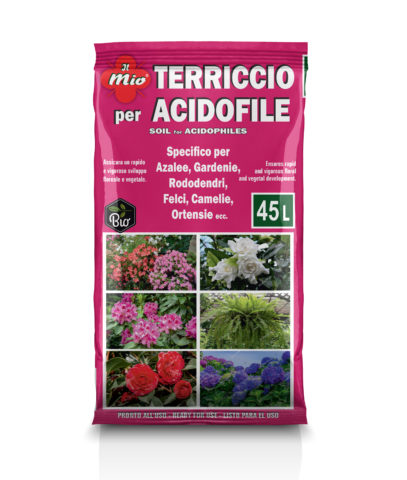 45 L
n. 66 sacchi/bags
8003757900939
PALLET EPAL (returnable)