Vegetable Balcony Garden
Special humus for vegetable cultivation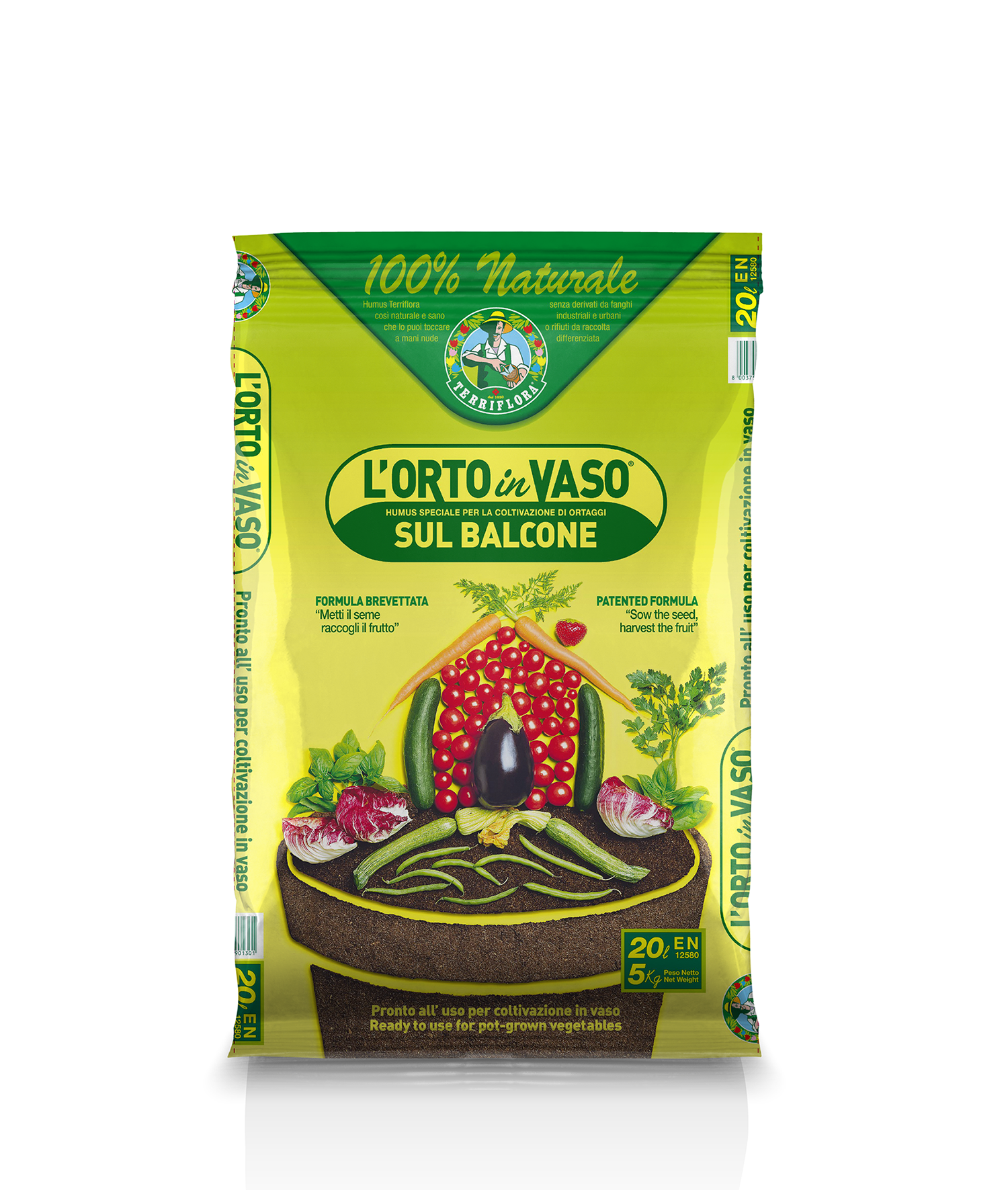 Components
The product is an excellent quality soil improver made of neutral Baltic sphagnum peat (100%).
Characteristics
ORTOinVASO® is special complete humus based on high-quality blond peat, containing all the nutritional elements necessary for the sowing and the subsequent flourishing of vegetables grown in various types of containers such as pots, tanks, etc. It also contains important components that favor a uniform wetting and guarantee optimal water holding, avoiding excess water.
The presence of acidic sphagnum peat creates a more favorable environment for growth, bringing nutrition and aeration to the roots of the plant.
The product is ready to use. Without the need to add additional fertilizers, and it ensures both the rooting and the vegetative development, helping you until the harvest of your vegetables.
Ideal for the most demanding hobbies.
Instructions for use
A new product, exclusive on the market, is designed to simplify as much as possible the operations for the cultivation of vegetables and make them easy to implement 'at home' even by an inexperienced consumer. The ORTO IN VASO® can be used for both summer and winter vegetable gardens.
The special humus ORTOinVASO® has been developed at Terriflora laboratories and designed specifically for the production of vegetables in containers. It will therefore be useful for those who want to produce juicy and healthy vegetables and do not have a plot of land.
Growing vegetables in containers with ORTOinVASO® will be an exciting experience for everyone. To obtain wonderful productions you will simply have to fill the containers with ORTOinVASO®, sow the vegetables according to the tables below, cover the seed lightly with the same humus, water regularly and wait for the development and harvest of your vegetables.
Having tasty and healthy vegetables has never been easier!
Tabella delle semine
Availability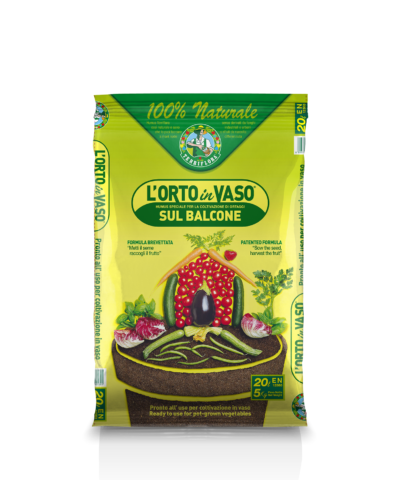 20 L
n. 144 sacchi/bags
8003757901301
PALLET EPAL (returnable)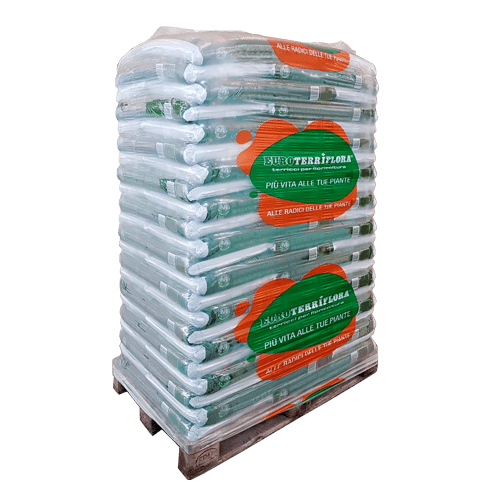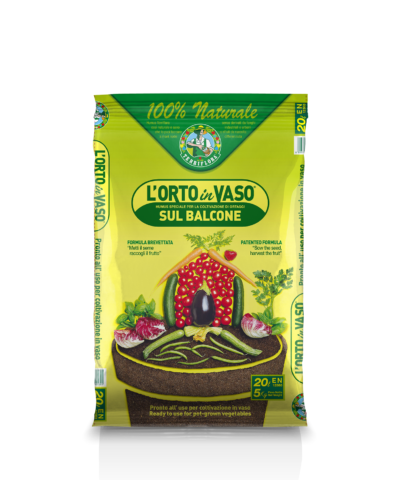 20 L
n. 20 sacchi/bags
8003757901301
MINI BOX