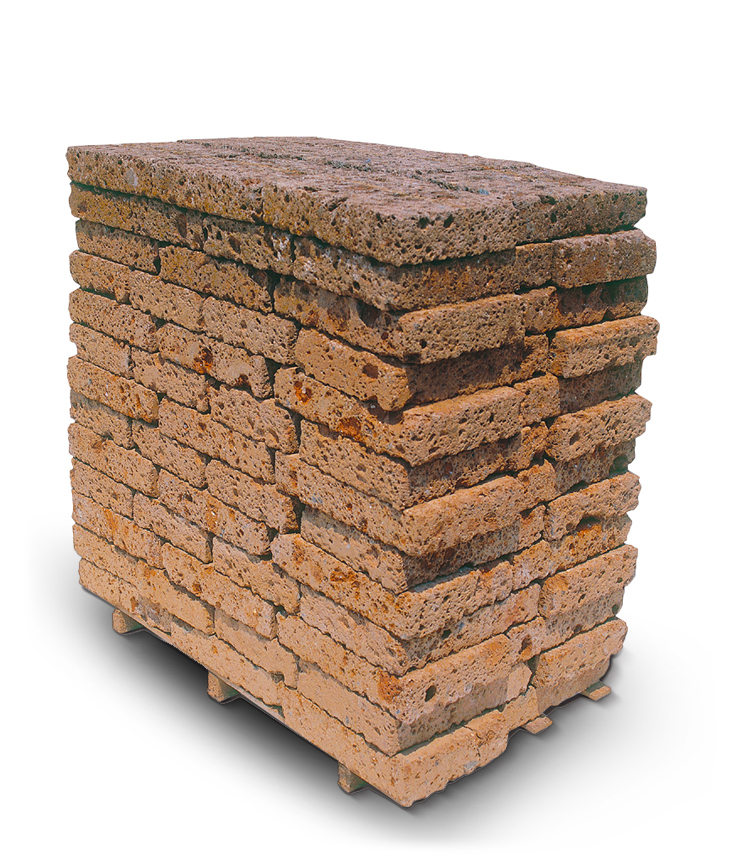 Characteristics
Volcanic rock, selected and cut into blocks.
Tuff blocks are appreciated and used in garden furniture.
Uses
For years, blocks of tuff have been used for the construction of low walls to delineate paths, and for both road and pedestrian paving in gardens. They are also used to make barbecues, wells, kitchens, and other furnishings.
The blocks of tuff are aesthetically beautiful and the time instead of wearing the walls of the blocks makes them even more charming and rustic.
Tuff blocks are extracted in different sizes depending on the needs.
Availability