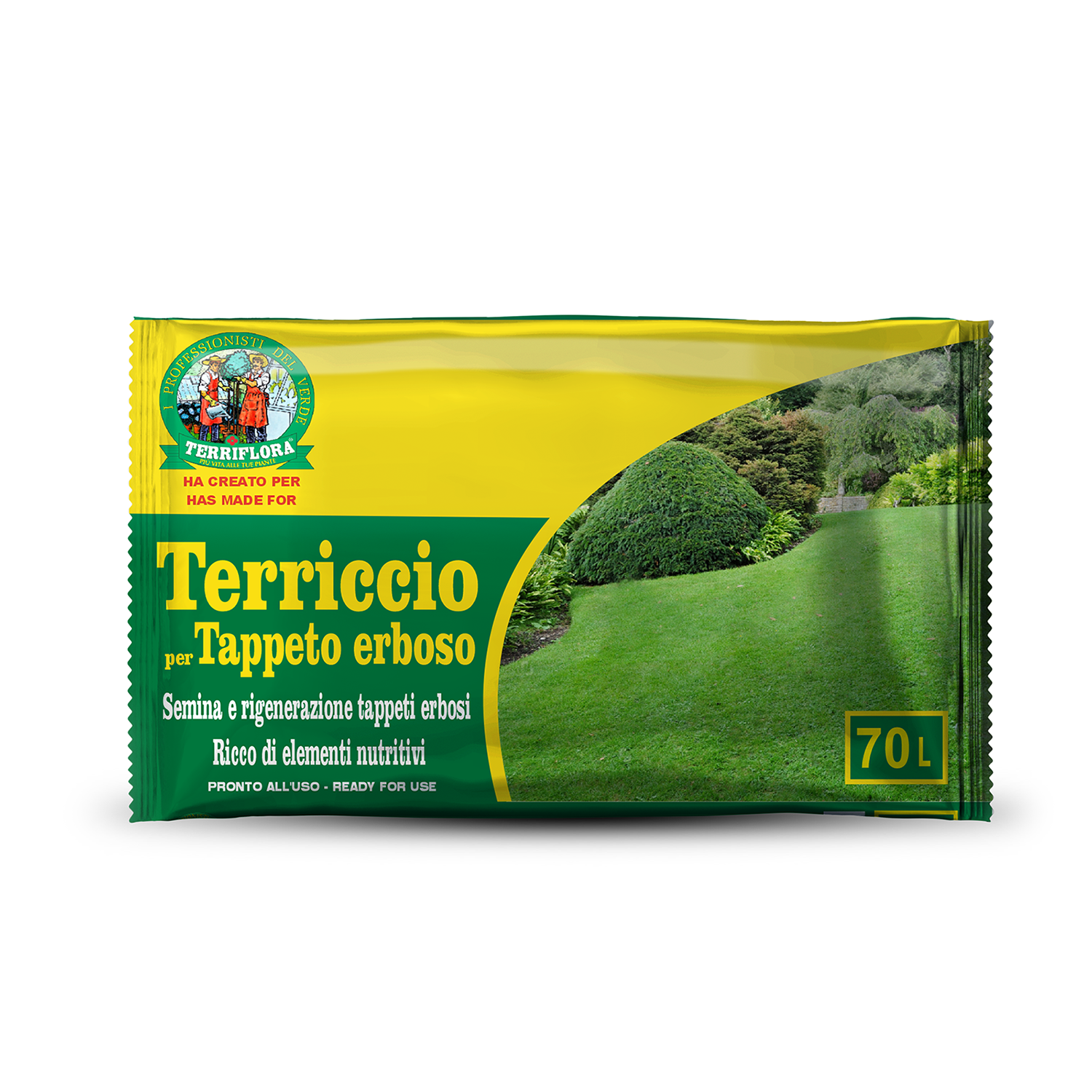 Components
The product is a growing substrate obtained by mixing, in appropriate percentages, neutral peat, silica sand, and natural soil improvers.
Characteristics
The substrate is characterized by a very fine structure and is specific for the creation and maintenance of turfgrass carpets. The presence of neutral peat favors the germination of specific seeds for lawns and the installation of lawn rolls.
The siliceous sand contained in it guarantees the correct level of humidity and aeration, preventing soil from compacting and dangerous water stagnation. The turf soil is also enriched with natural nutrients to improve the initial development after germination.
The product is ready to use.
Ideal for the most demanding hobbies.
Instructions for use
Seedbed preparation: On previously tilled soil, spread an even layer of 2-3 cm of turf soil (approx. 20-30 liters/sqm.), do a finishing operation, and then sow.
Top-dressing: For sandblasting use 2 I/sqm. To fill holes after aeration, use 2-5 I/sqm.
Availability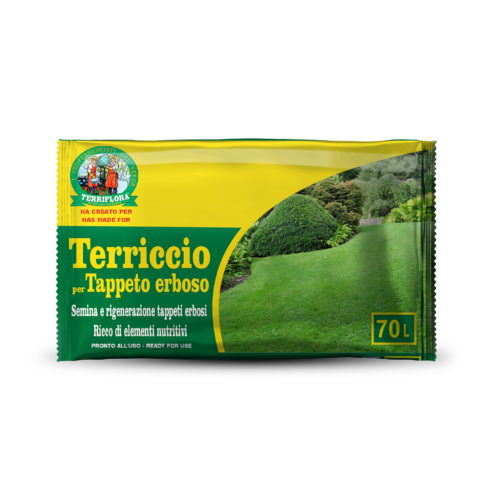 70 L
n. 42 sacchi/bags
8003757900281
PALLET EPAL (returnable)