Ferter Pelleted Fertilizer
Natural Organic Farm Pelleted Fertilizer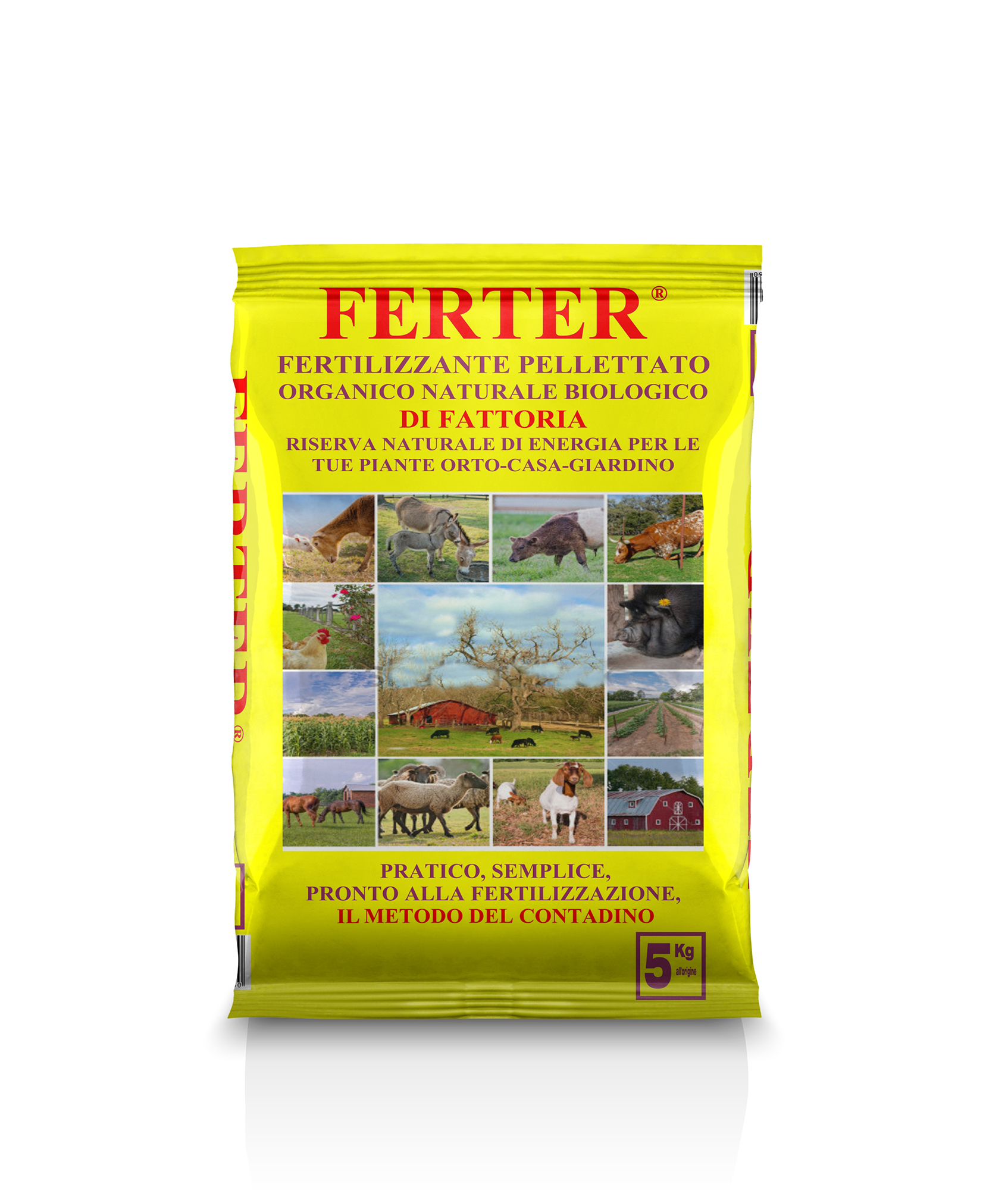 Components
Dried cattle, poultry, and horse manure from non-industrial livestock.
A mix of composted plant materials.
Characteristics
Ferter is an excellent natural organic pelleted fertilizer ideal for vegetable gardens, home, and garden plants.
It acts on all aspects of soil fertility, improving chemical, physical and microbiological properties. In addition to providing nutrients, it acts on the soil by increasing the organic matter, promoting water retention and gas exchange, creating a more favorable environment for the development of roots, rebalancing the pH, mitigating any problems of excessive salinity.
All this allows to obtain healthier and stronger plants, with improvement both in quantity and quality of production.
The product is ready to use.
Uses
In agriculture, for vegetable and fruit plants.
In gardening, for all annual and seasonal plants, turf.
In both uses it improves soil fertility, enriching it with natural organic substance.
Instructions for use
Simple and safe, usable in variable doses:
– 100/200 grams per sqm for horticultural crops;
– 1/1,5 Kg for localized fertilization, for each vine stock in production;
– 2/3 Kg for rutaceae (citrus and lemons);
– 4/5 Kg for adult olive plants;
– 200 grams per square meter for grass.
The product should be immediately placed 3/10 cm in the ground to prevent excess light, which can damage the bacterial flora. The pelleted form makes its distribution easier and more uniform.
Availability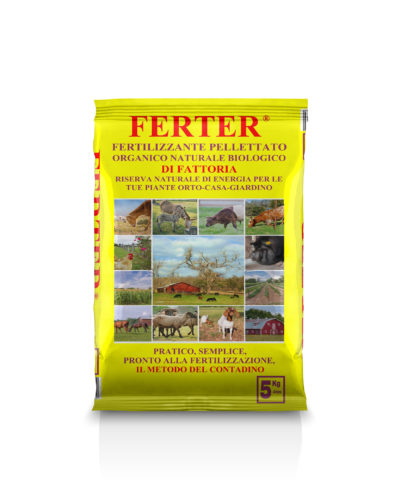 5 Kg
n. 34 sacchi/bags
8003757901660
MINI BOX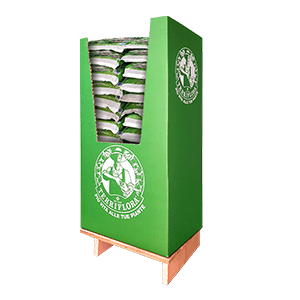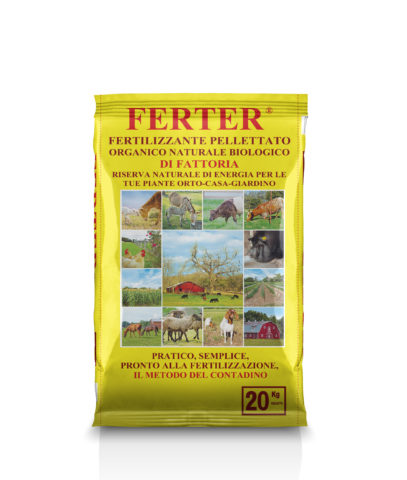 20 Kg
n. 39 sacchi/bags
8003757900366
PALLET EPAL (returnable)