Universal Professional Nurseryman Potting Soil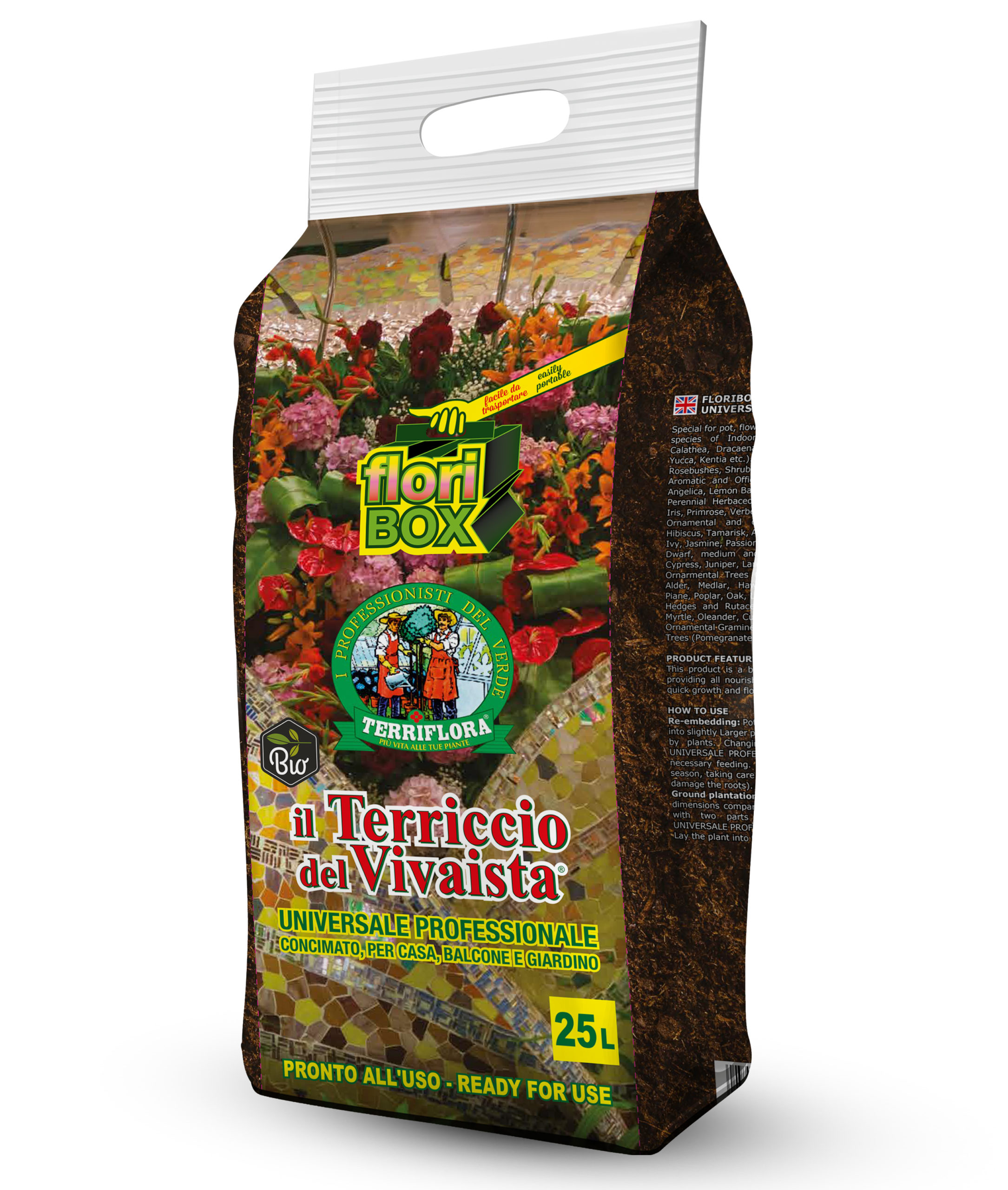 Components
The product is a high-quality cultivation substrate, composed of blond sphagnum peat with a mix of natural plant improvers. The quality of the raw materials used guarantees a boost to the plants that is essential to have an excellent rooting, growth and flowering.
Characteristics
The product can be used in all seasons.
Formulated according to professional criteria, it is suitable for the cultivation of all green and flowering plants, and indoor, balcony, garden, all varieties of conifers, aromatic and medicinal plants.
The product is easy to carry thanks to the handle, it is ready to use and does not require the addition of fertilizers.
Ideal for the most demanding hobbies.
Instructions for use
Repotting: Perennial plants cultivated in pots should be transplanted into slightly larger pots because the old soil is completely used by the plants and for this reason it is necessary to replace it with the "Universal Professional Nurseryman Potting Soil", so the roots can receive the nourishment they need. Repotting can be done in all seasons without breaking the soil to avoid damaging the roots.
Planting on soil: to plant on soil, dig a hole three times the size of the plant pot, prepare a mixture of 2/3 of "Universal Professional Nurseryman Potting Soil" and 1/3 of the soil extracted from the hole, put the plant on the hole and fill it with the remaining mixture.
Availability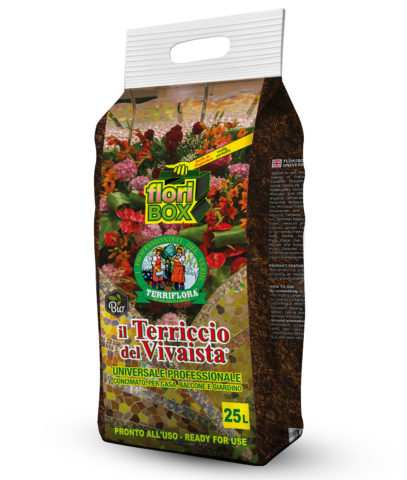 25 L
n. 96 sacchi/bags
8003757900328
PALLET EPAL (returnable)