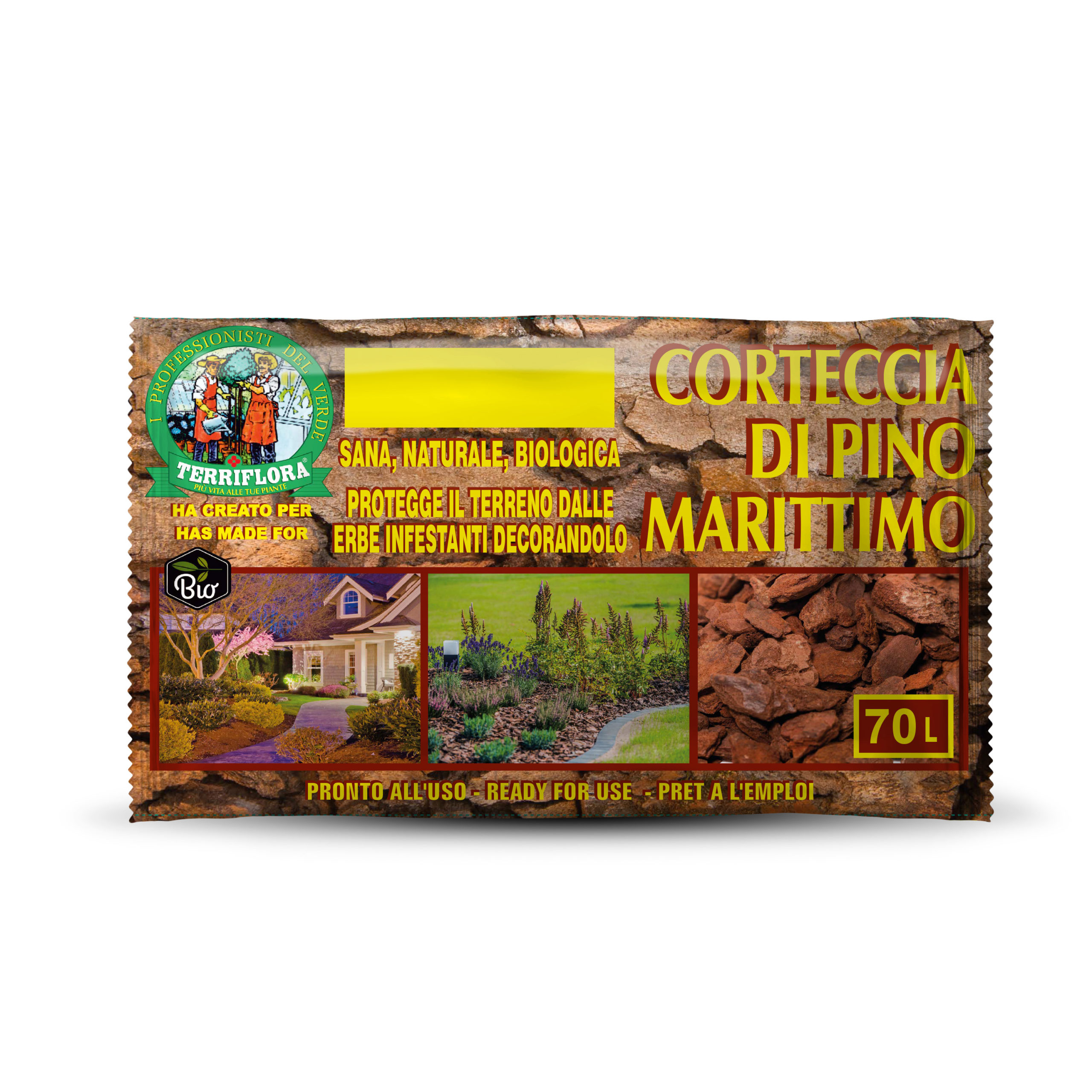 Characteristics
The "Maritime Pine Bark" comes in in two sizes: 10-25 and 25-40. This healthy, natural, organic material is excellent for decorating green areas, flower beds, and gardens. It performs its action by limiting the amount of light and giving the soil its resinous substances that prevent the germination and development of weeds.
A healthy, natural, and biological method that nature offers us.
Uses
ITS ADVANTAGES
It keeps the soil soft.
When watering, it prevents the rapid evaporation of water.
It acts as a thermo-insulator in the soil, protecting plants from temperature changes.
Natural decoration for parks and gardens
Instructions for use
To obtain the best results from the use of healthy, natural, organic "Maritime Pine Bark", we recommend the following methods:
– Hoe the soil to a depth of 12-15 cm to eliminate all weeds.
– Level the soil without pressing it.
– Spread the "Maritime Pine Bark" forming an average thickness of about 10-15 cm.
Availability
70 L
n. 42 sacchi/bags
8003757900755
PALLET EPAL (returnable)