Bio Farm Fertilizer for Turf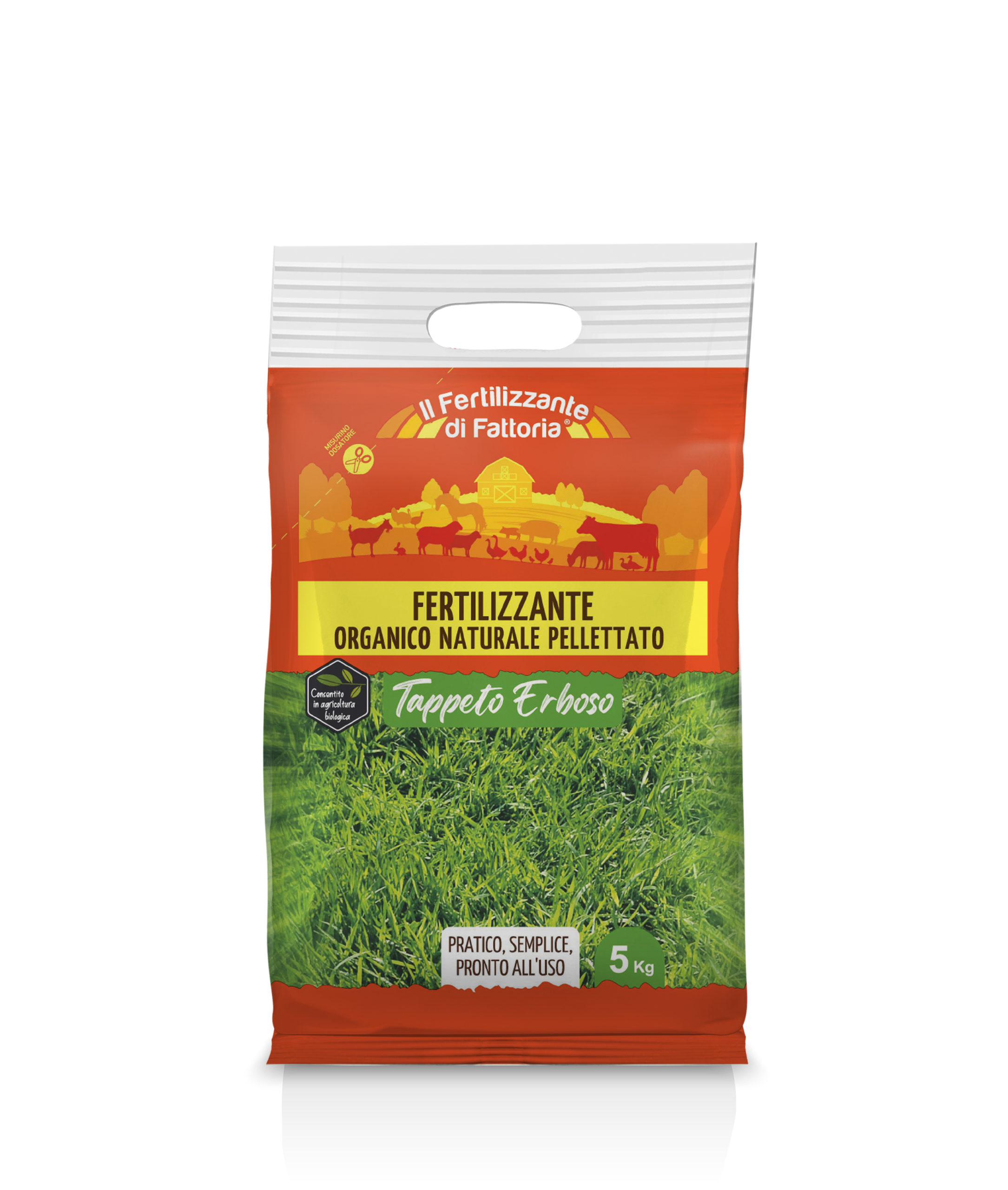 Components
Natural organic pelleted nitrogen fertilizer, thanks to its specific "slow release" formula, it guarantees thick turf, resistant to summer heat and winter frost, with uniform, dense and intensely green coats.
Characteristics
Bio Farm Fertilizer for Turf is an organic fertilizer obtained from a mixture of natural raw materials with excellent agronomic value.
Specific organic fertilizer for the nutrition of ornamental turf, sports fields and golf surfaces. Its formulation has been developed to revitalize, stimulate and optimize the vegetative metabolism.
The balanced nutrient content has the purpose of:
– obtaining a deep, bright green color and ensuring the formation of dense turf;
– making them resistant to trampling, heat and adversity.
The organic nitrogen supply allows:
– a perfect regulation of the absorption processes of all the nutritive elements;
– a decreased risk of overdoses.
Instructions for use
Uniformly spread the fertilizer on the surface in spring, summer and autumn, irrigating immediately afterwards to promote the absorption of nutrients. Even if it can be used as a fertilizer on the ground if it is applied early enough, we recommend burying it a few centimeters deep.
 Simple and safe, spread 200 – 300 g/sqm in the turf
Availability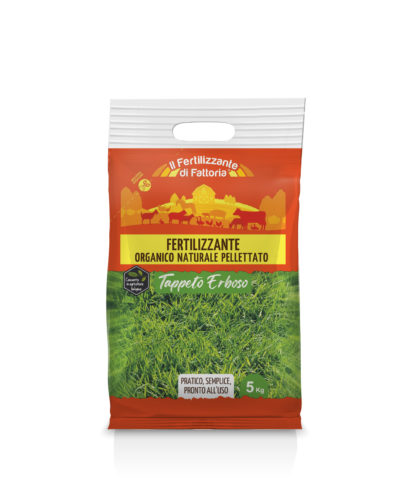 5 Kg
n. 24 sacchi/bags
8003757901783
MINI BOX