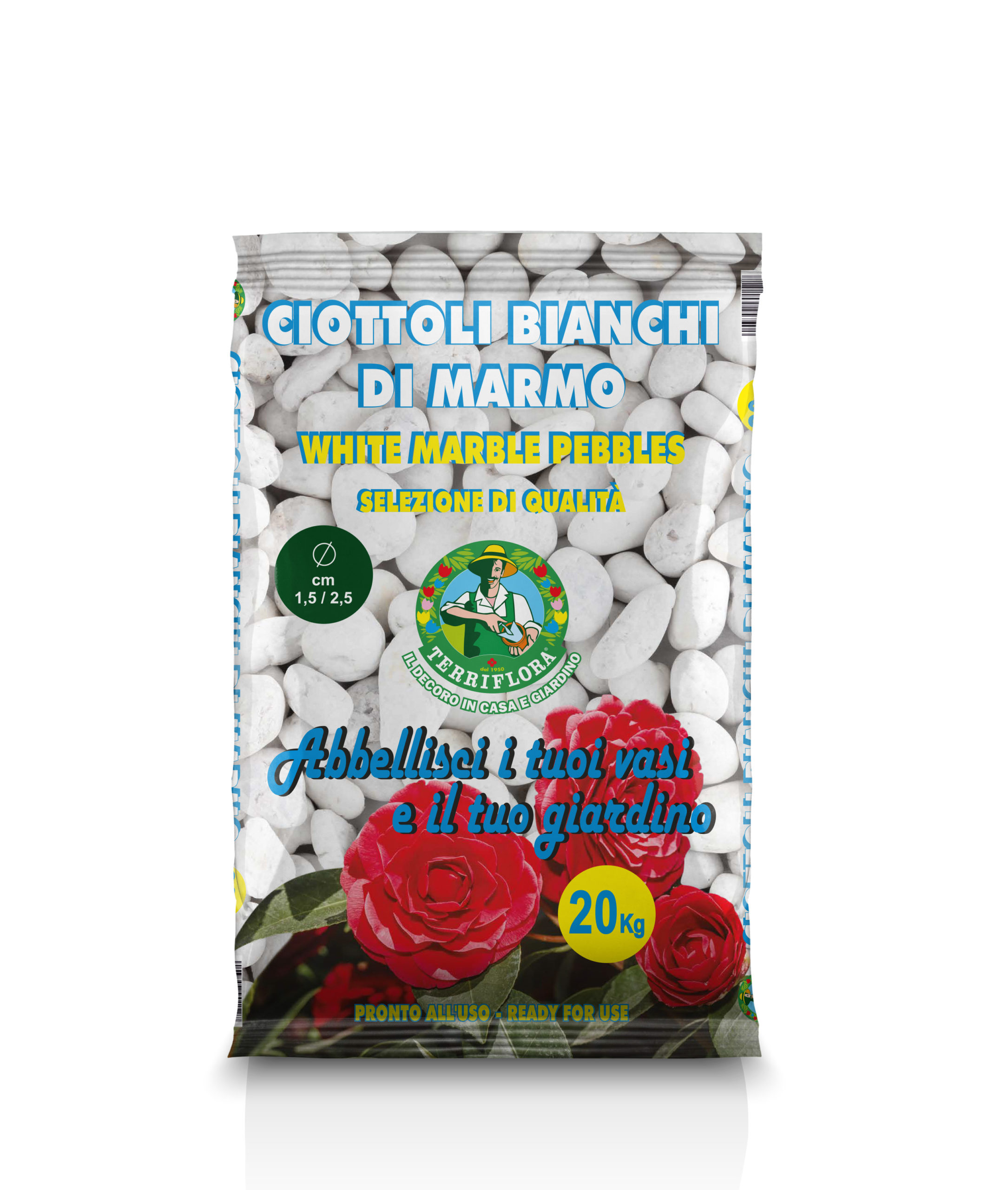 Characteristics
The marble pebbles are natural high-quality stones used for their technical characteristics and brightness typical of Carrara white marble as a decoration for houses and gardens.
Uses
The white marble pebbles are increasingly used in interior architecture, and they are applied externally in the luxury finishing of driveways, private and public gardens, and urban areas. Ideal for ornamental purposes in the home.
In addition to the purely aesthetic aspect of these garden stones, they prevent weeds from growing within the green areas.
Availability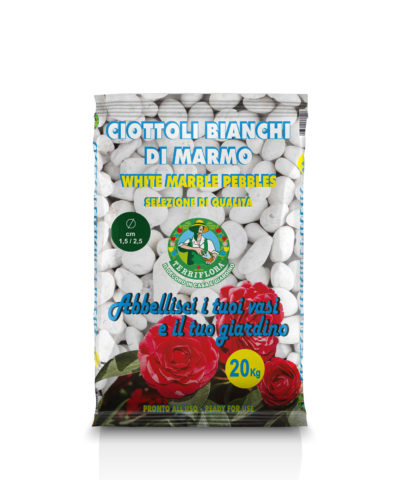 20 kg – 1,5 – 2,5 cm
n. 66 sacchi/bags
8003757901127
PALLET EPAL (returnable)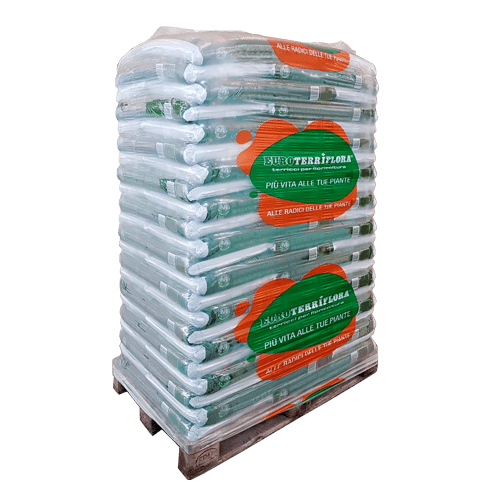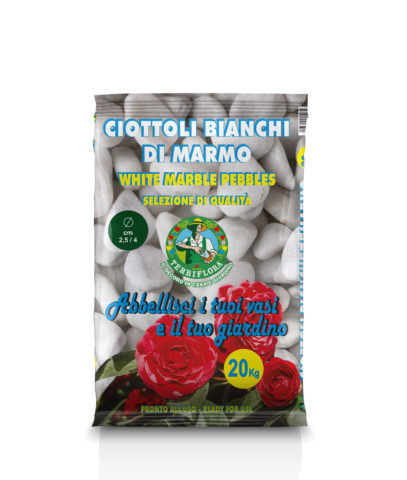 20 kg – 2,5 – 4 cm
n. 66 sacchi/bags
8003757901134
PALLET EPAL (returnable)